Mast Group Supporting Laboratory Diagnosis of Syphilis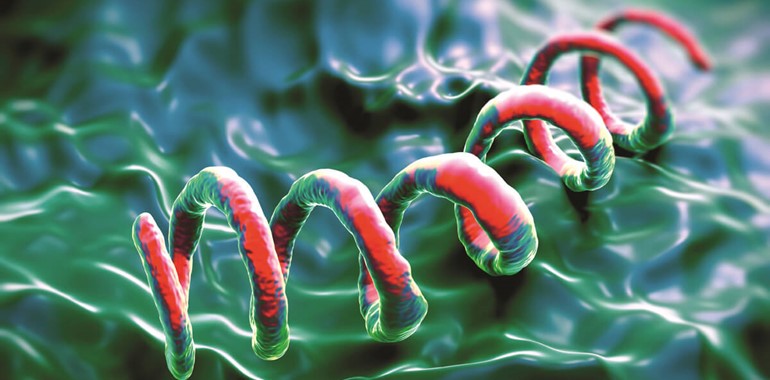 Public Health England have recently reported a 20% increase in Syphilis diagnoses
Public Health England have recently reported a 20% increase in Syphilis diagnoses compared to 2017 (PHE Health Protection Report, 2018).
7,137 diagnoses of Syphilis were reported in 2017 reminding us that the disease as yet has not been beaten with modern diagnostics and drugs.
Syphilis diagnosis
The diagnosis of Syphilis is challenging and although there are many options for screening samples, positive screen test results always require confirmation. In addition, laboratories are under increased pressure to meet tighter turnaround times and reduce costs, so how can we help?
Mast Group Ltd. are the UK distributor for the Fujirebio Product range and have been supporting laboratory diagnosis of Syphilis for many years, here is an update on the products we have available to aid in Syphilis diagnosis.
Syphilis product update
Serodia TPPA manufactured by Fujirebio is widely regarded as the gold standard test and used by reference laboratories to aid in the diagnosis of Syphilis. This kit has demonstrated excellent sensitivity and specificity showing consistent outstanding performance with NEQAS samples.

Espline TP manufactured by Fujirebio. This 15-minute lateral flow EIA test is individually wrapped and studies have demonstrated that it has a key role in ruling out biological false positive reactions which are common with the larger screening platforms. Laboratories have found this invaluable to reduce the number of samples sent away for confirmation, saving both time and money.
More top Syphilis tips
The National Institute of Biological Standards and Controls manufacture QCRSYPHQC2 Anti-Syphilis Quality Control Reagent, which has been validated for use with both the TPPA and Espline TP tests. This excellent 3rd party Syphilis QC Reagent will give the laboratory added security of testing and reassurance to UKAS inspectors. If you would like more information please contact NIBSC - http://www.nibsc.org/
NEQAS Syphilis Scheme – Good news! It is now possible to report Syphilis test results from both the usual screen platforms and additional tests. This will allow laboratories to ensure that all Syphilis tests used are included under the NEQAS scheme, giving greater confidence in testing and increased awareness of how other methods are performing. If your laboratory is performing a second test such as Espline TP simply record the result and kit name on the NEQAS Result return in the yellow highlighted area in this image.

---

For more information please use the 'Contact Us' button on this page.